The Florida History Day (FHD) state contest will be held May 6, 2024, at Tallahassee Community College (TCC). If you have professional or academic experience in history, humanities, social studies, media production, visual or graphic arts, theater, journalism, or communications, your expertise is needed.
Students in grades 6 to 12 conduct research using primary and secondary sources on topics related to an annual theme and present their findings in a historical paper, exhibit, documentary, performance, or website. We need about 200 judges, so please join us, and feel free to pass this invitation on to others!
Evaluation and discussion with your fellow judges is an exciting experience. Several weeks before the contest, you will receive a packet of materials with your judging assignments and access to online training resources. An orientation session will be held in the TCC Ballroom at 8:00 a.m. prior to the judging. If you are judging first-round entries, you will be at TCC from 8:00 a.m. to 2:00 p.m. If you are willing to judge runoffs, you may be there until about 5:00 p.m. In return for your time and effort, we offer free lunch, a modest gift, endless gratitude, and a positive perspective on our nation's youth.
To register to be a judge for the 2024 Florida History Day state competition, please visit fl.nhd.org.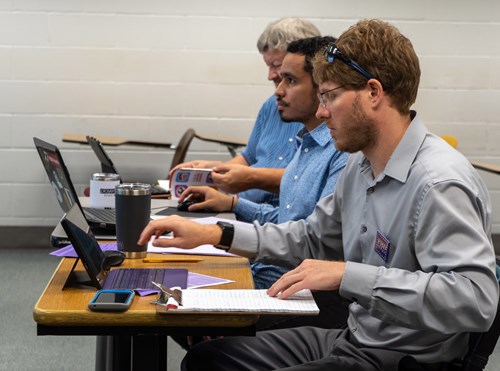 If you have questions or need additional information, please contact the Florida History Day Coordinator at [email protected].
Keep in mind that county-level programs also need judges, typically from January to March. If you know people who live in a participating county and meet the criteria for judging, refer them to the local coordinator listed in the Coordinator Roster.